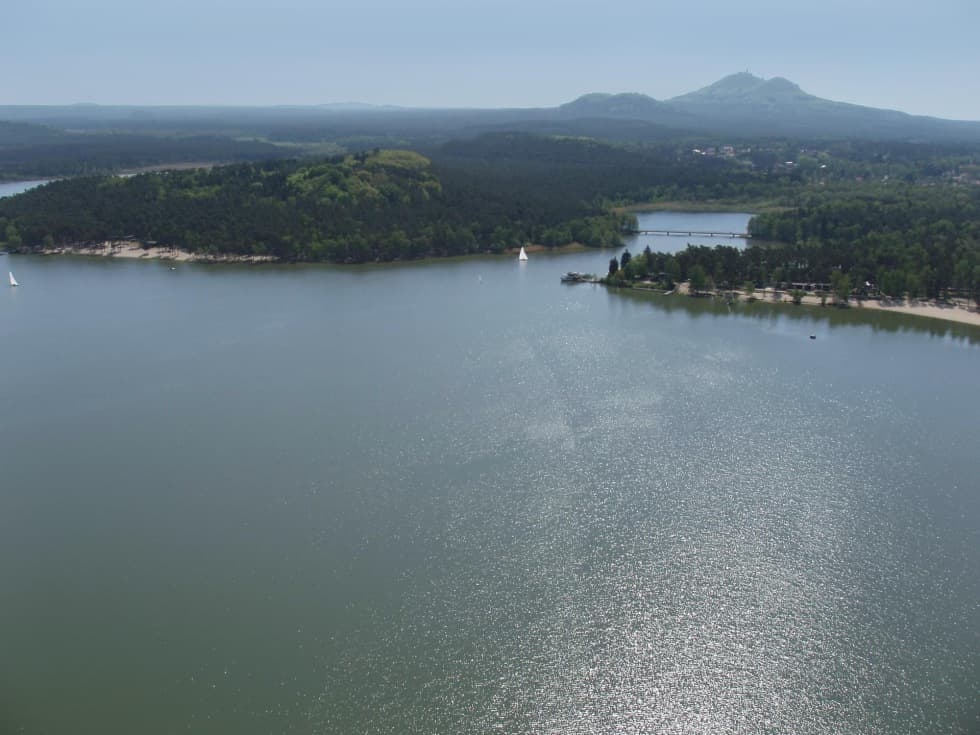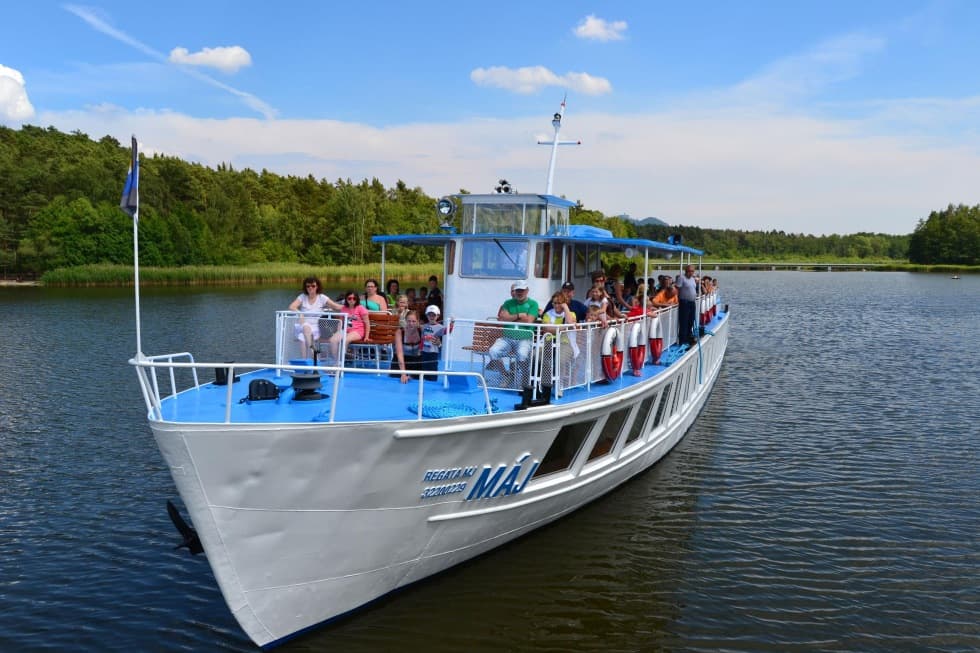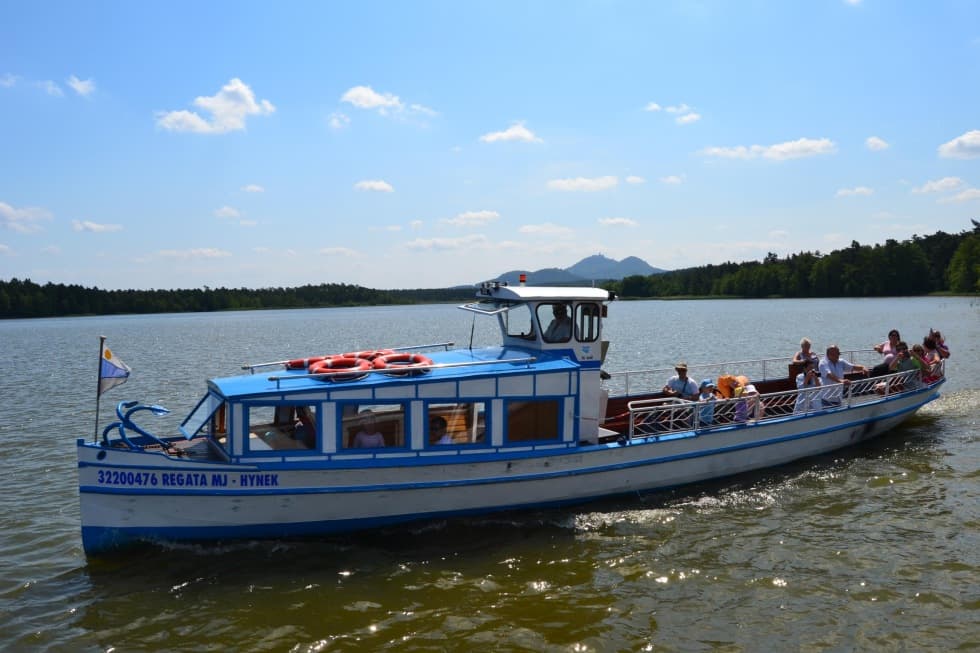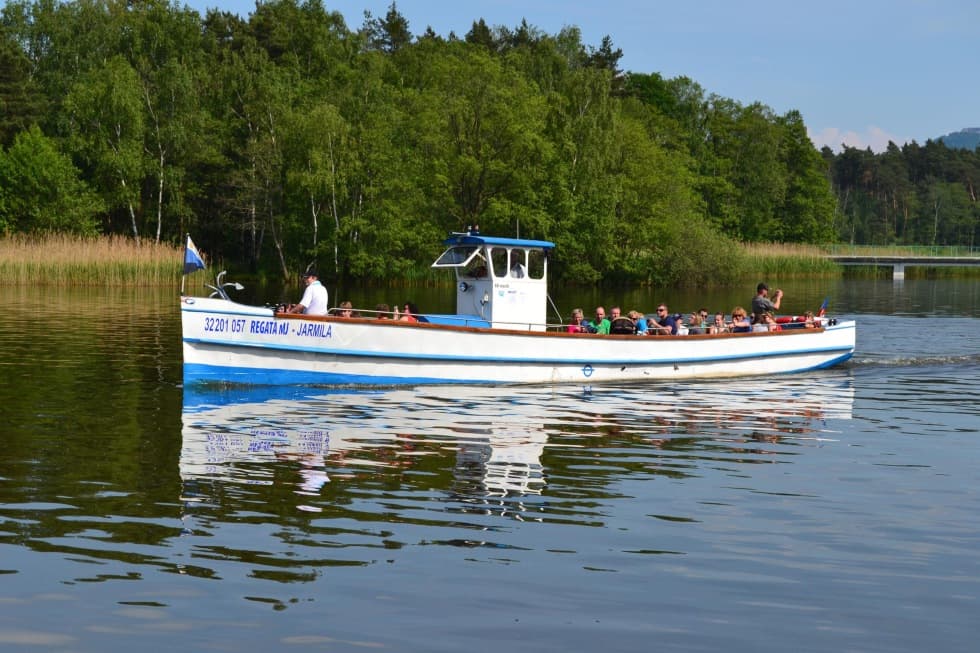 Discover the lake from the surface
Yet keep your feet dry. We invite you to a sightseeing cruise around Macha Lake - or we can transport you between the various ports.
HYNEK
This fifteen-meter ship for maximally 70 passengers mainly operates the regular service between ports.
Come aboard our largest ship Máj - in half an hour you will discover what would otherwise take a half day of walking.
During the cruise, you will see the local bays, beaches, villas in Staré Splavy, Borný hill, Mouse Island just of the side... and on the south-eastern horizon you can't miss Bezděz Castle.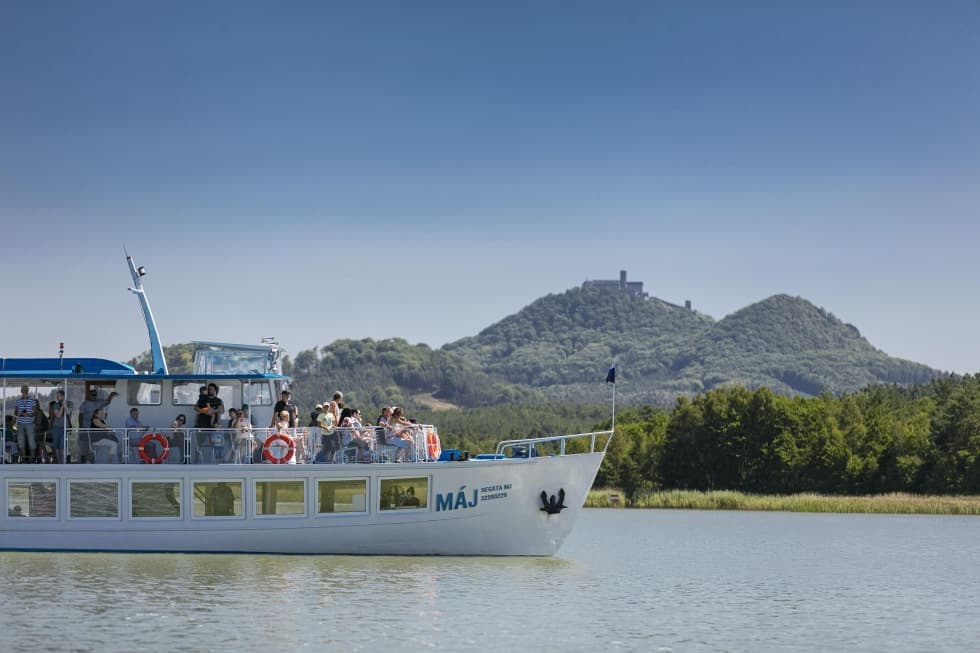 During the two holiday months, we can take you to any of the eight stops on the lake via our regular service.
Service is also available between April and October, but only by order. When travelling between the individual ports, you will most likely be welcomed aboard the Hynek ship.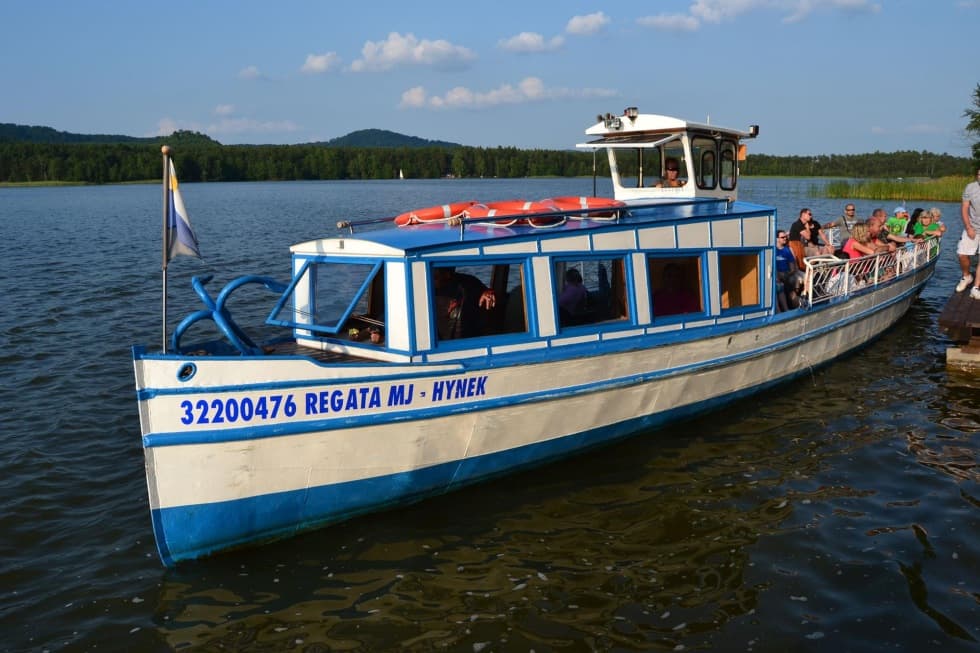 What we can arrange on the ship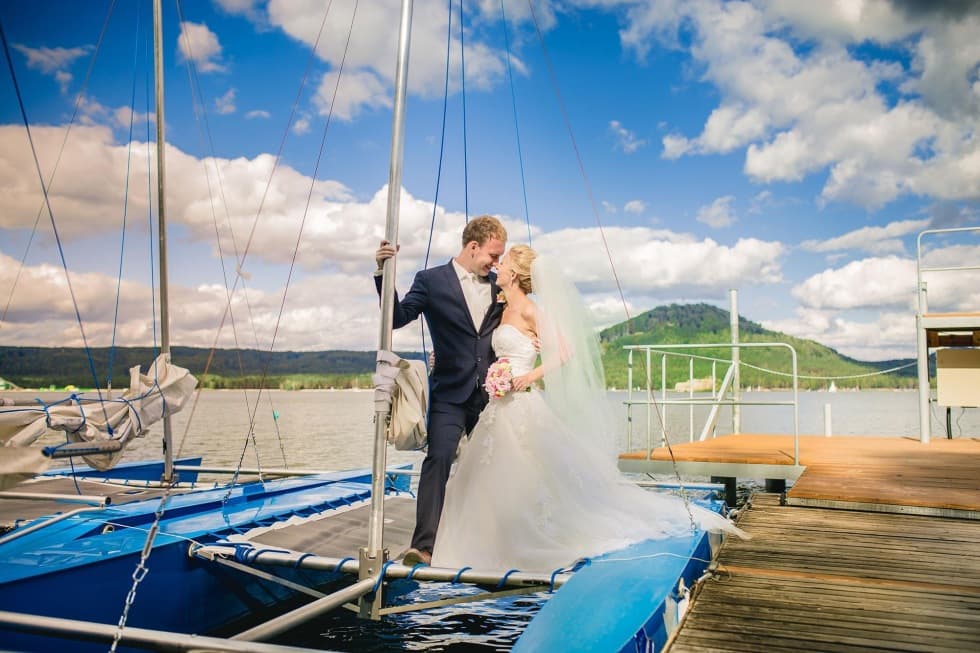 You great wedding
Hearing your beloved say "yes" in a church is nice... but what if you exchanged it right on board a ship? Or organised an unforgettable wedding reception onboard?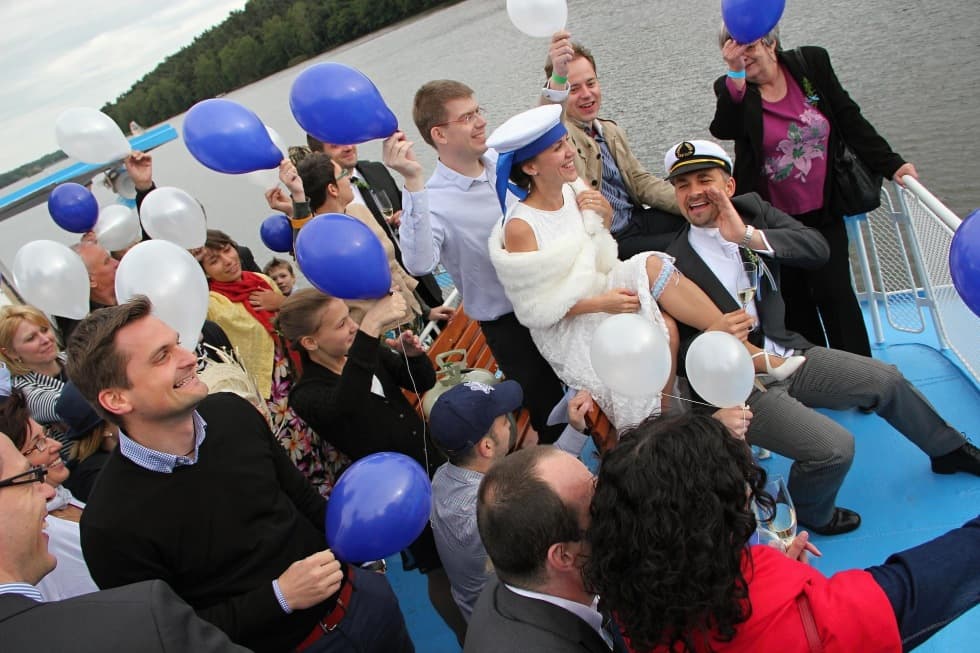 Private and corporate events
Bowling is getting dull, laser game is not for everybody, and you're looking for something new for your event... try organising it in the middle of a lake. You will see your guests' eye light up.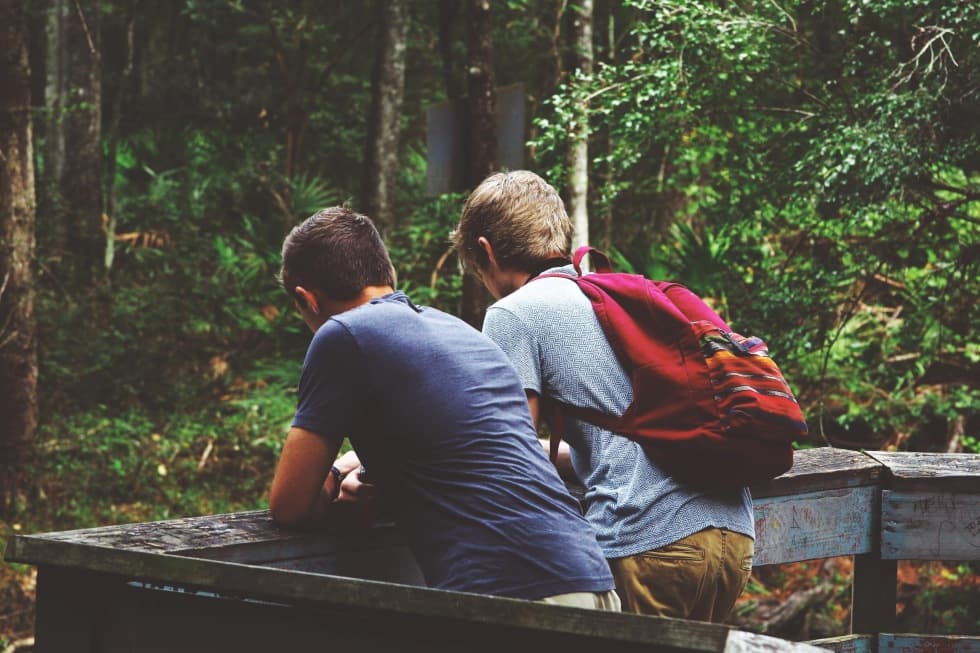 School trips
Are you looking for a super trip for your class? Take the kids to Macha Lake - to see it from the deck of Hynek or Jarmila. And you will suddenly be the best teachers.