REGATA MÁCHOVO JEZERO.
ALL ABOARD PLEASE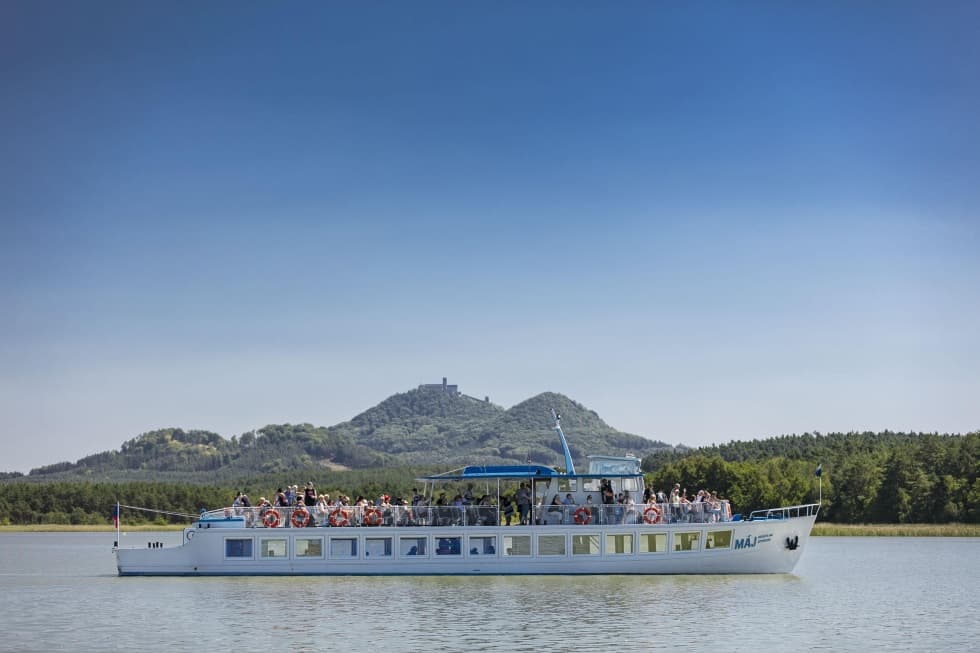 If holidays, then by the water
Take a boat cruise on Macha Lake, relax on the sandy beaches, stay at the natural Klůček campsite.
You are on the shore of the most famous Czech lake - the legendary Macha Lake.
If you don't feel like rowing in a little boat, come aboard one of our four ships. Over half an hour, you will see all of Macha Lake - including beautiful bays, beaches, famous villas in Staré Splavy or Bezděz Castle on the horizon.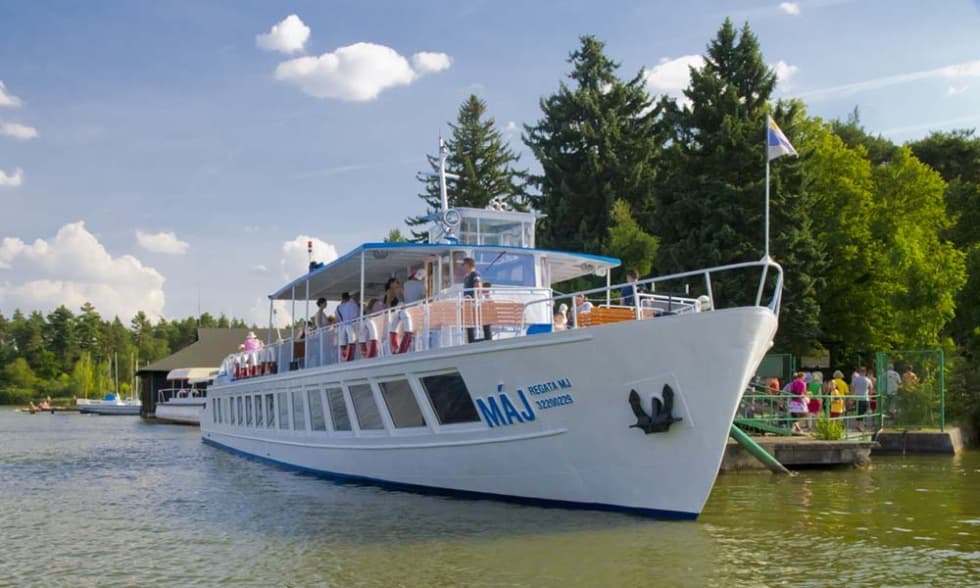 You can fly two hours to a sandy beach in southern Europe, or drive barely an hour from Prague. You will find a playground, water slide and a number of restaurants on the main beach in Doksy - a more intimate setting can be enjoyed nearby on the romantic Klůček beach.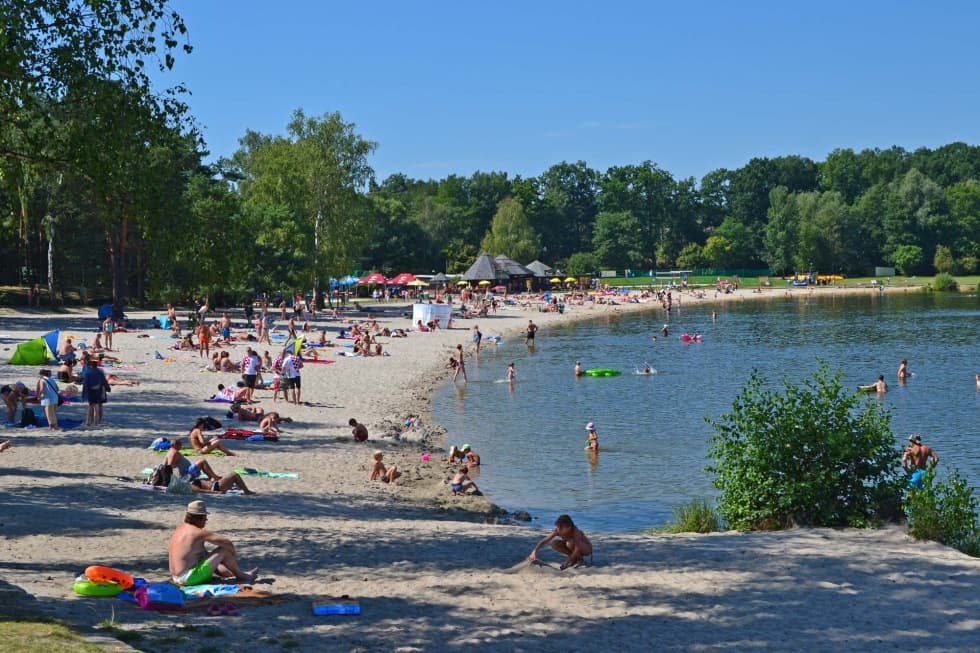 Hidden, yet so close. Just 500 metres from the sandy beaches of Macha Lake at the natural Klůček caravan campsite. Choose one of the cottages in the heart of a lovely pine forest - or a space for your tent or camping car.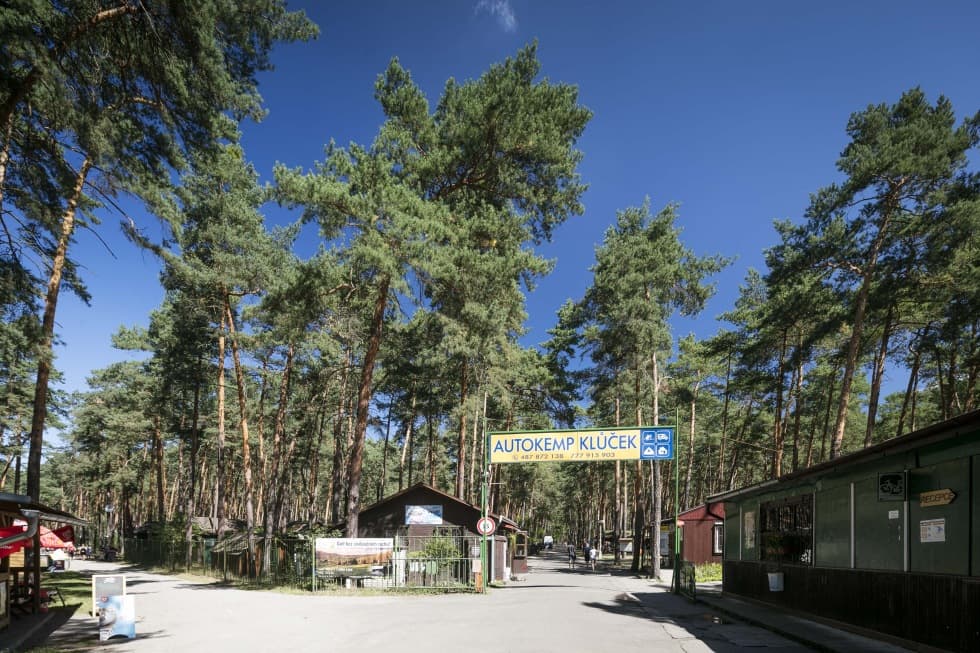 We don't have the sea... but we do have Macha Lake. When Karel Hynek Mácha wandered around it, it resulted in the amazing epic poem May.
180 years later, you can try wandering around the lake too. And you will understand why this romantic location attracts so many people every year. It simply has soul.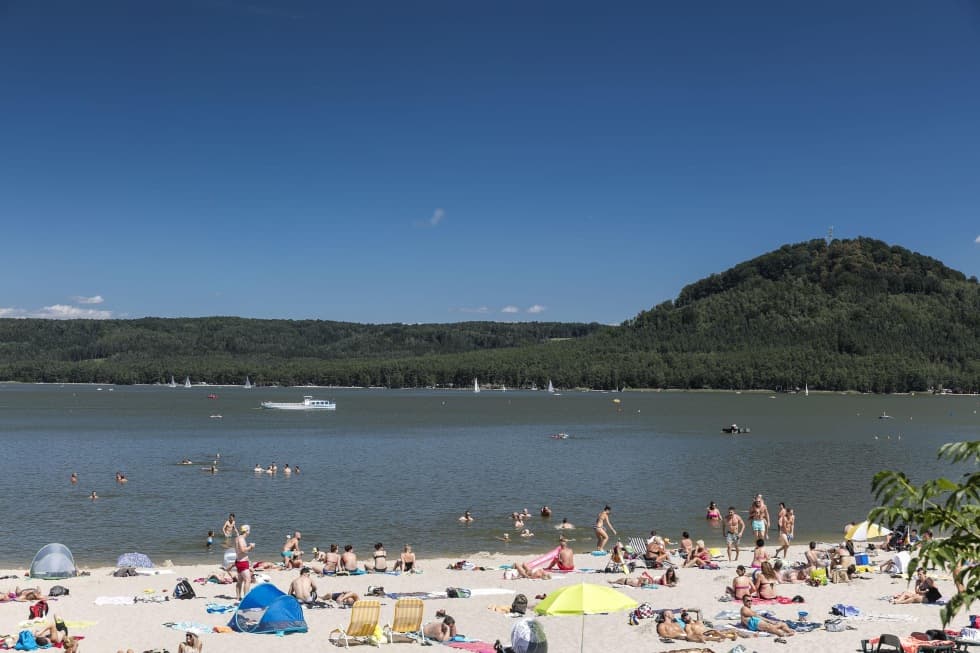 You have arrived: Macha Lake