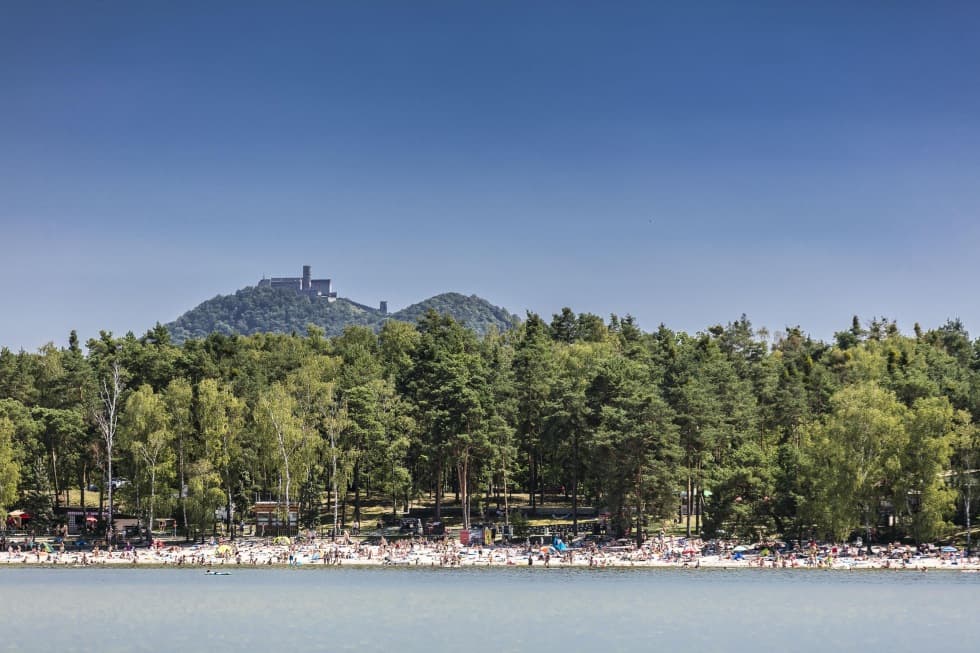 You will see all of Macha Lake
In July and August we depart daily from the dock in Doksy - 11:00, 13:00, 14:30 and 16:30, and from the dock in Staré Splavy every day at 15:00. The boat departs when there are least 25 passengers.
In April - June and September - October, you can book your sightseeing cruise (for at least 15 paying passengers) online via e-mail at info@regatamachovojezero.cz or via telephone at 487 872 055.
Price for sightseeing cruises
Minors aged 4 to 15 years
Experience sailors 70 years or older
Pay the captain when boarding the ship.
It is always beautiful at Macha Lake. But a cruise before dusk will soften up even the hardiest sea wolf.
The surface of the lake colours with the setting sun, the light is soft and the romantic atmosphere is truly palpable.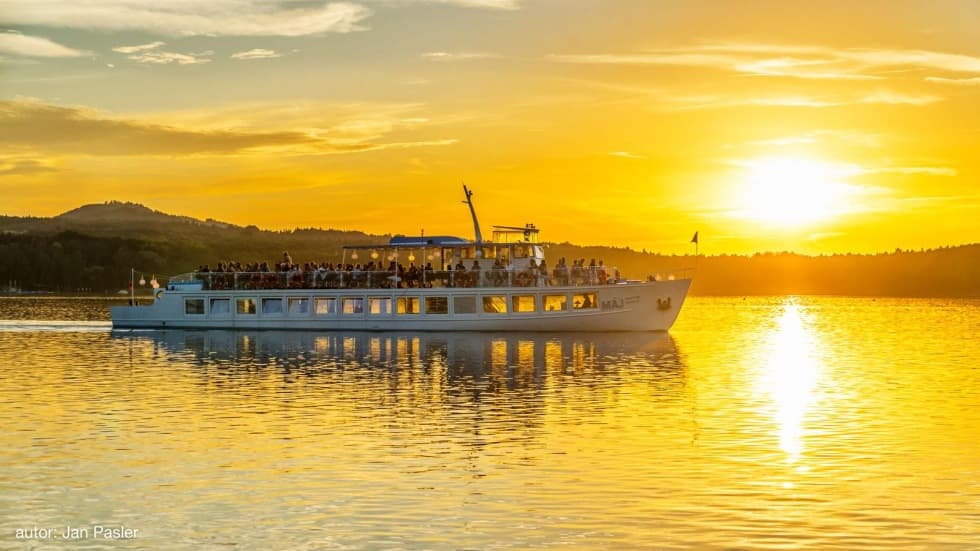 DON'T LIKE WRITING?
Call
We will be happy to reply via telephone